Ever wondered what the best way to assemble shop shelving is? Then look no further than our range of helpful instructional videos put together by the Shelving4shops team.
Wall Shelving - This is very common shelving that is found in most stores. It offers versatile shelving that allows you to line your walls with shelving without wasting and space as it sits flush with the wall.
Magazine Shelving - Paper goods are a great way to draw customers into a store, this custom unit allows for the paper goods to be viewed clearly and easily. Having paper goods in your store encourages customers to pick up other items throughout your store when they only came in for a newspaper/magazine/card.
Corner Shelving - Often the most overlooked section of the store, corner shelving makes the most of every inch of floor space you have available. Corner shelving is a great custom unit that fits seamlessly with our other shelving units to create a continuous shelving solution throughout a store.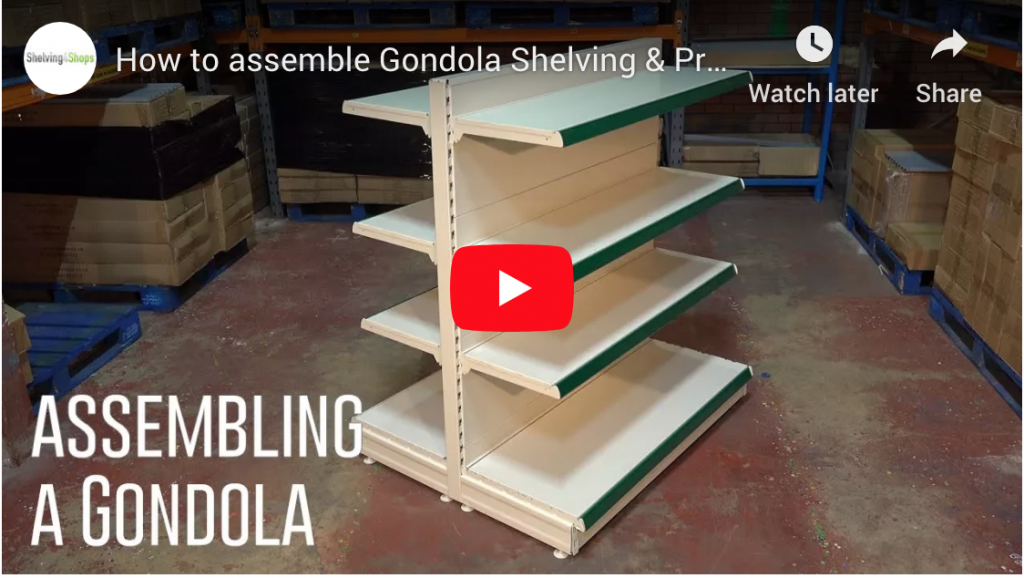 Gondola Shelving - The most popular shelving that we offer, gondola shelving is a great staple shelving that can be found in almost every store. The double-sided units are a great way to create aisles throughout your store and the range of heights and widths available mean you can find the perfect fit for your store.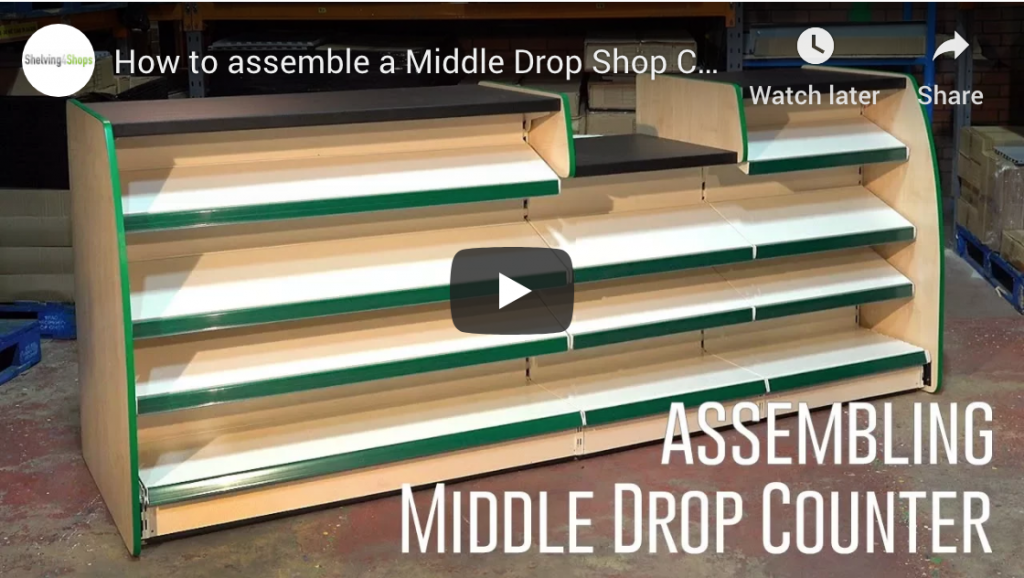 Middle Drop Counter - Once you have sorted all of your shelving you need to sort out where your customers pay. A drop counter is a great option as it gives customers a place to put shopping baskets easily if they are heavy and don't want to or can't lift them up onto a regular height counter.