It is finally that time of the year again, the holiday season is upon us! The temperature is dropping and people are preparing for the holidays so make sure your store is ready for those seasonal shoppers.
At Shelving4shops we have a wide range of shelving options and accessories to make the festive period easy for yourselves and your shoppers. Here are just a few ways you can make your store the place to shop this holiday season:
The simple addition of shopping baskets and trollies can make all the difference to potential shoppers. By adding in more convenient ways for customers to transport their shopping around the store and to their cars you can increase the number of items a customer is likely to pick up. Place the trolleys at the entrance to your store to make them easy to see and store and ensure you have clear signage as to where to collect and return your trolley to and from. It may even be beneficial to have an employee check on the car park for any trollies that have not been returned. It can also be a great idea to have stacks of baskets throughout the store in case shoppers start picking up more items than they intended, often they will not want to go all the way back to the front of the store to pick up a basket so they will put items back if they do not have the space to carry them.
Utilise the open space that you have in your store, standard bay shelving units are not the only option for displaying items. Place dump bins and stacking baskets around your store to feature new and interesting items or to highlight sale items, this can be a great way to attract the attention of regular customers if you are changing the layout of the store with these freestanding, easy to move options.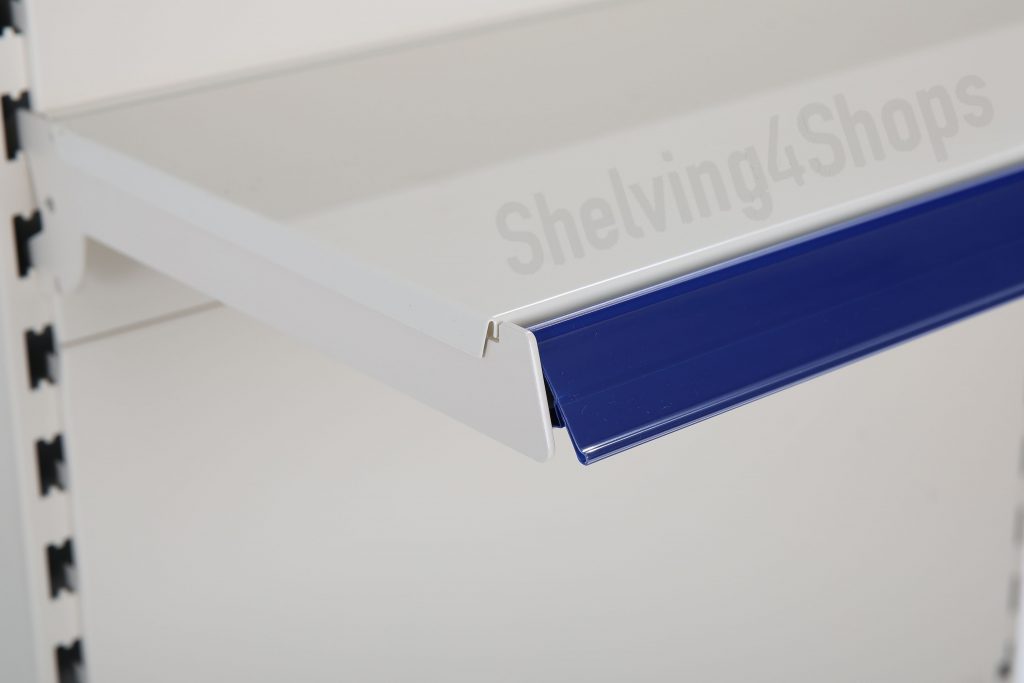 Make sure all of your seasonal offers are clearly marked and easily accessible to customers. Now is the perfect time to invest in EPOS ticket strips if you do not have them or update your current ones if they are damaged. These are a quick and easy way to put promotional inserts, clearly indicating sale items that will entice customers. You could also us clip on signs or stickers on various items depending on what the item is, make sure you are using the best method for displaying promotions for each item, one method does not suit all products.
To find out more about any of the products mentioned above and to view our full range of used and new shop shelving and shelving accessories visit our website www.shelving4shops.co.uk. If you would like to talk about your shelving options give us a call on 01455 221512 or drop us an email and talk to one of our friendly team.