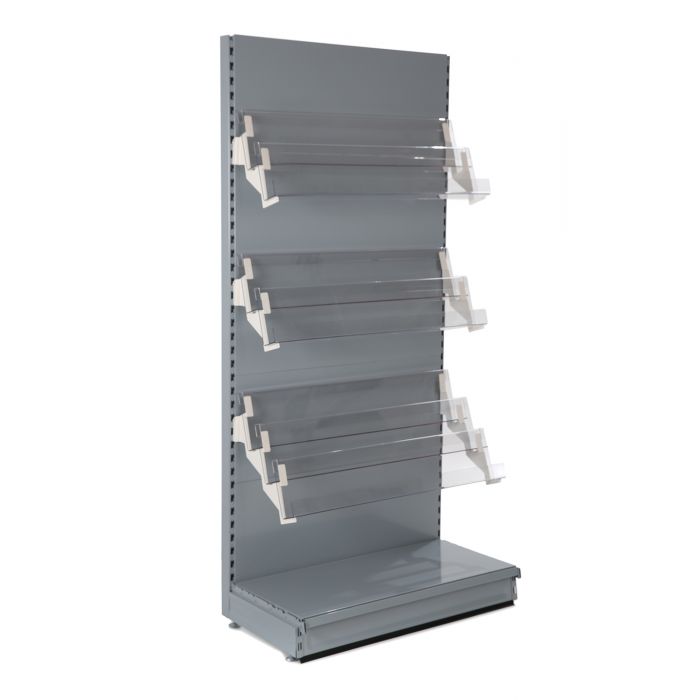 Paper products are a staple in most stores, whether it is a card display, newspapers or advertising for your store, paper displays are vital in stores. At Shelving4shops we think it is important to consider these more unique product displays that require specialist shelving compared to our standard gondola or wall shelving.
When considering how to display your paper goods the most important one is how the designer intended the product to be viewed, paper products are meant to be seen from the front not stacked flat so they can't be seen. Our range of magazine rack shelving is the perfect solution to displaying products. You can place these bays anywhere in your store and with the simple addition of a  finisher leg, these units can become freestanding so you can utilise that floor space that was not being used in your store.
To find out more about any of the products mentioned above and to view our full range of used and new shop shelving and shelving accessories visit our website www.shelving4shops.co.uk. If you would like to talk about your shelving options give us a call on 01455 221512 or drop us an email and talk to one of our friendly team.