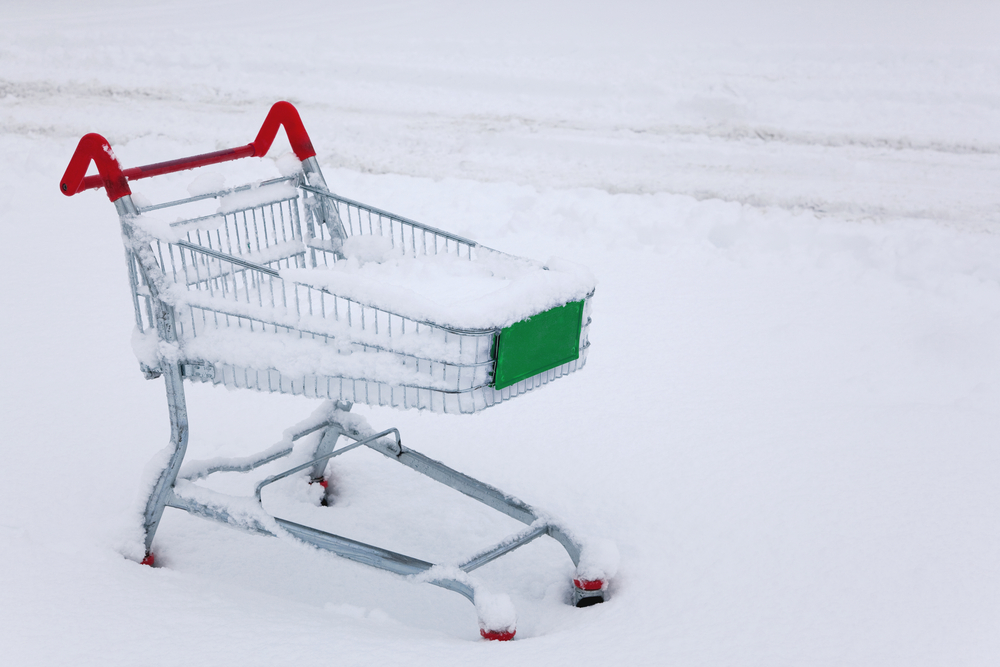 With this blanket of snow that is settling across the country, we know that shops are facing the backlash of this harsh weather!
From slippery entranceways to delivery issues and reduced customer levels mean it is more important now than ever to ensure your store is in the perfect condition to entice the customers in that were brave enough to face the cold.
Ensure that you make the most of the entrance of your store and place essential winter items in the first few rows of shelving. Then place more towards the checkout to encourage impulse purchases and place some at the very back of your store to force customers to walk around the entire store to reach the items that they want.
Use easy to move, freestanding display options like dump bins and wire stacking baskets throughout the store to hold your winter essentials. These can be moved throughout the store and can be easily stored away if you do not have the stock to keep them filled up.
To find out more about any of the products mentioned above and to view our full range of used and new shop shelving and shelving accessories visit our website www.shelving4shops.co.uk. If you would like to talk about your shelving options give us a call on 01455 221512 or drop us an email and talk to one of our friendly team.