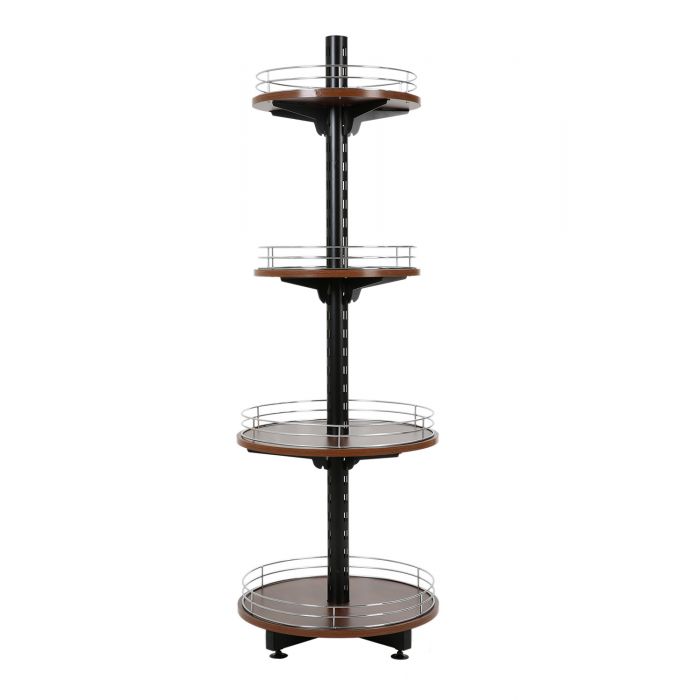 When thinking about freestanding shelving often wine towers are thought to be a one-trick pony but we are here to tell you that this style of display can be extremely versatile and an asset to your store.
Having a 360 shelving option is a great way to ensure customers can quickly and easily access a range of products without getting stuck behind other customers. We would recommend using this style of shelving to hold seasonal items like Easter eggs or Christmas chocolate treats that are very popular during the seasons. 
These displays are fully freestanding so can be used to fill that empty space you have in your store or can be used as part of a window or entrance display to entice in customers. Our range of wine towers come in 3 different colours with plenty of room for stock approx. 180 bottles making it the perfect addition to any store. 
To find out more about any of the products mentioned above and to view our full range of used and new shop shelving and shelving accessories visit our website www.shelving4shops.co.uk. If you would like to talk about your shelving options give us a call on 01455 221512 or drop us an email and talk to one of our friendly team.